BJP urges Indian PM to attend GHOGM
Posted by Editor on November 5, 2013 - 11:28 am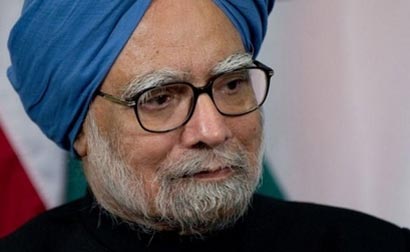 Amidst Indian Prime Minister's lack of audacity to take a firm decision on his participation in the Commonwealth Heads of Government meeting in Colombo India's main opposition Bharatiya Janata Party has adopted a positive line on his traveling to Colombo.
A senior BJP leader has told the Hindu even though, given the political sensitivities of its potential political allies in Tamil Nadu, they have no issue with anyone, including the Prime Minister, representing India at the highest level. He has said that they understand the sentiments of the people in Tamil Nadu, but the Indian foreign policy has to be guided by larger interests of the country and their geo-political interests.
He has stressed that it wasn't in India's interest to antagonize a neighbouring country and India's objectives are better served by a policy of engagement and dialogue.
A senior official of the Ministry of External Affairs has also told the Hindu that India's national interests dictate that the Prime Minister should represent the country at CHOGM.
Endorsing this view the Indian Minister of External Affairs has told the Indian media that by not engaging with Sri Lanka, India will be losing out even if it means raising the Tamil Nadu fisheries issue.
Meanwhile, around 45 persons belonging to different pro-Tamil outfits in Tamil Nadu have been arrested yesterday for attempting to picket trains and bus-stands in Tirupur and some other towns demanding that India should not participate in the CHOGM. They have been arrested for attempting to block trains and for staging pickets.
(Courtesy: Government News Portal)
Latest Headlines in Sri Lanka