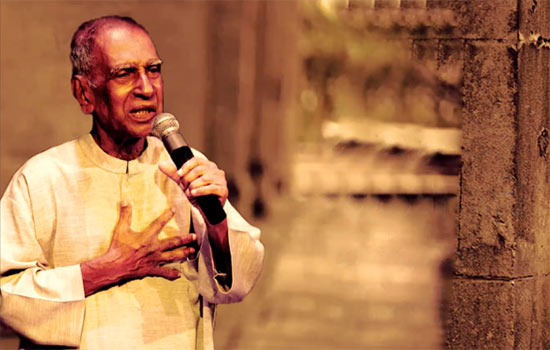 Veteran singer and musician Pandith W. D. Amaradewa, who was admitted to the Sri Jayawardanapura Hospital this morning following a heart attack, passed away a short while ago, the hospital sources confirmed.
The 88-year-old maestro's contribution to the development of Sinhala music is considered unmatched.
He is the recipient of numerous awards including the Philippine Ramon Magsaysay Award (2001), Indian Padma Sri Award (2002) and Sri Lanka's President's Award of Kala Keerthi (1986) and also the Deshamanya Award (1998).
Wannakuwatta Waduge Don Albert Perera, known better by the name Amaradeva, was introduced to music at a young age by his father who crafted and repaired violins at Moratumulla Wadu Kaarmika Vidyalaya (Carpentry School).
Amaradeva uses traditional instruments like sitars, tablas and harmoniums and incorporates Sinhala folk music with Indian ragas in his work.