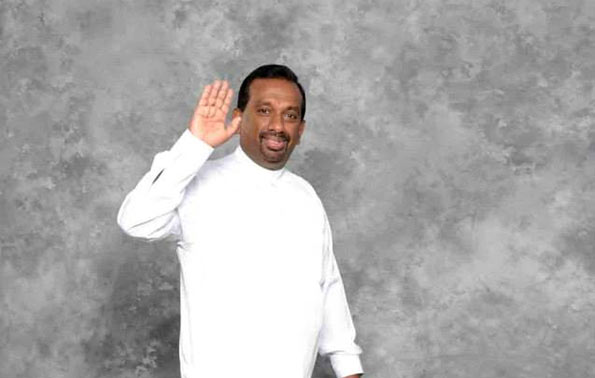 Opposition MP, from the UPFA, Mahindananda Aluthgamage, in Parliament yesterday called for the resignation of Minister of Foreign Affairs, Ravi Karunanayake, following the revelations made at the Presidential Commission of Inquiry concerning the latter's connection to the controversial Treasury Bonds scam.
Participating in yesterday's second reading debate on the Foreign Exchange Bill, Aluthgamage charged that when he revealed to the House last year that Arjun Aloysious was the financier of the then Minister of Finance's penthouse apartment, he was branded a liar.
"During the No-Confidence motion debate against the then Finance Minister Ravi Karunanayake, I revealed to the House that the Minister was living in an apartment which costs USD 10,000 paid for by Arjun Aloysious, I was called a liar. Minister Karunanayake threatened to take legal action against me for lying. The Prime Minister told the Speaker that I was misleading the House and recommended that I be brought before the House Privileges Committee. However, the truth is out now."
He went on to say that the Opposition had evidence against 10 Government Ministers connected to financial frauds amounting to Rs 131 billion.
"We have the names of 10 Ministers who are guilty of crimes. They are connected to various scams such as the Prado scam, Sri Lankan Airlines financial mismanagement and even the rice paddy scam. The Presidential Commission of Inquiry would also reveal the others who are connected to this scam."
Aluthgamage said that the Presidential Commission of Inquiry had revealed a clear connection between the Minister Ravi Karunanayake and the Treasury Bond scam and therefore the Minister should resign.
"The whole country knows the truth. They are now aware of how the Minister Karunanayke was involved in the country's largest financial scam. The Minister should resign from his Ministerial portfolio," the MP said.
(Source: Ceylon Today – By Skandha Gunasekara)