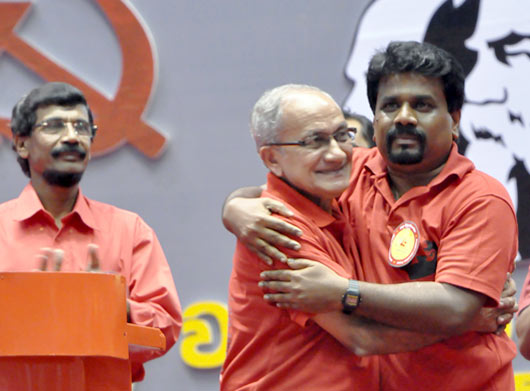 The Janatha Vimukthi Peramuna said yesterday in response to its former leader Somawansa Amarasinghe's announced resignation from the party that they were trying to keep him back in the party.
The JVP politburo said in a statement that Amarasinghe's decision to quit the party was a personal one that had nothing to do with the party and that the party was not aware of it until he announced his decision on Thursday (16). "The party does not agree with his decision. From the time we got to know of the decision, we have been trying to persuade him to return to the Party. We believe that our efforts will be fruitful," the statement said.
The JVP further emphasized that Amarasinghe's decision had nothing to do with any internal party matter but was for personal reasons only.
(Ceylon Today)