Court of Appeal quashes charges against Ravi Karunanayake in two Central Bank bond cases
Posted by Editor on February 28, 2023 - 10:34 pm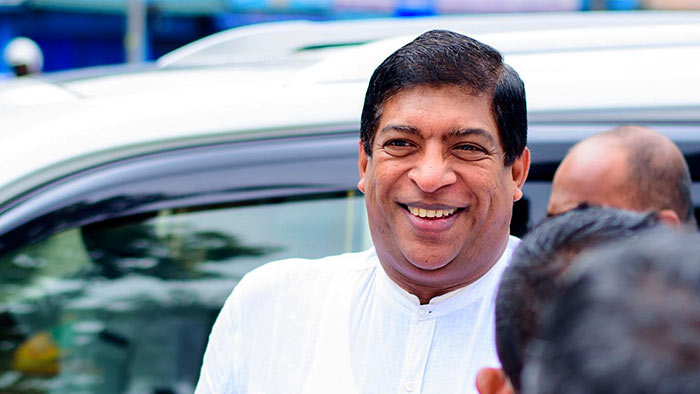 The Court of Appeal today (February 28) issued a writ order quashing the charges against former Finance Minister Ravi Karunanayake in connection with two cases filed in Colombo High Court over Central Bank bond issuance.
The Court of Appeal stated that the charges filed by the Attorney General against former Finance Minister Ravi Karunanayake under the Public Property Act cannot be sustained.
The order was issued by an Appellate Court bench composed of Justices Sobhitha Rajakaruna and Dhammika Ganepola, upon examining the petition filed by the former Minister.
Ravi Karunanayake was charged with defrauding over Rs. 50 billion during two Treasury Bond auctions held on 29 and 31 March 2016.
The Attorney General filed the case against Ravi Karunanayake and several others before a three-judge bench of the Colombo High Court.
However, the former Minister appealed the charges levelled against him, claiming that they were filed illegally and thereby cannot be maintained.
Karunanayake had named the Attorney General, the Registrar of Colombo High Court, the Member of the Commission of Inquiry and several others as respondents in the petition.
The petitioner states the report of the Commission of Inquiry has alleged that he chaired a meeting held at the Ministry of Finance on 28th March 2016 attended by representatives of three State Banks and other officials.
Karunanayake states that although he was a Minister of Finance, neither the Central Bank of Sri Lanka nor the State Banks came under his purview. He said the Central Bank of Sri Lanka was at that time a subject gazetted under then Prime Minister Ranil Wickremesinghe and three State Banks were gazetted as a subject under the Ministry of State Enterprises under Kabir Hashim.
Latest Headlines in Sri Lanka