Don't rush Madrasa Bill – Bhaddiya Thera
Posted by Editor on May 15, 2019 - 7:36 am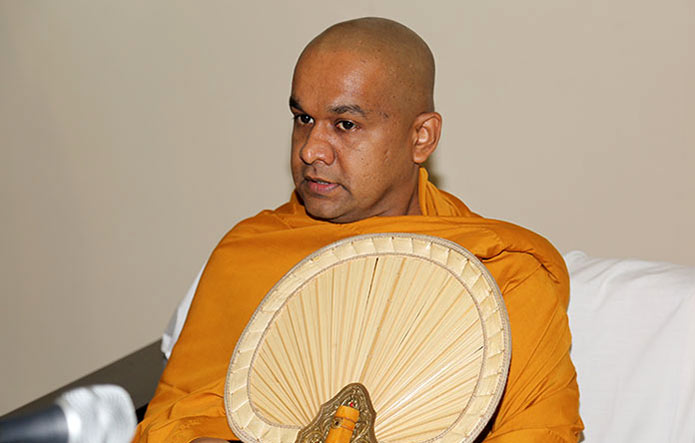 The Government and relevant authorities should not rush the draft Bill to regulate Madrasa schools and should prepare it in a transparent manner, Ven. Mawarale Bhaddiya Thera said yesterday (14).
He was addressing the National Path Conference, organised by the People's Movement for the Development and Protection of the Nation, in Colombo.
"All these Madrasa schools should come under the purview of the University Grants Commission just like Pirivenas. With trouble brewing, I got to know that a certain Ministry has been trying to pass this Bill hurriedly, keeping the public in the dark.
Don't do this in a hurry, take your time and make this process transparent," he added.
He further noted that Muslims living in Sri Lanka should live like Sri Lankan Muslims and should not take on the traditions of Arabic countries and cover their faces.  Meanwhile, Minister of National Integration Mano Ganesan said he believed that Sri Lanka was a Buddhist country.
"There is no doubt that Sri Lanka is a Buddhist country. Even in the proposed new Constitution that we drafted, we clearly noted that Sri Lanka is a Buddhist country. But whether we be Buddhist, Hindu, Christian or Muslims, should not hinder us from fundamentally being Sri Lankans," he added.
(Source: Ceylon Today – By Ranmini Gunasekara)
Latest Headlines in Sri Lanka