GMOA opposes 'sale' of SAITM medical school to SLIIT
Posted by Editor on December 24, 2017 - 8:00 am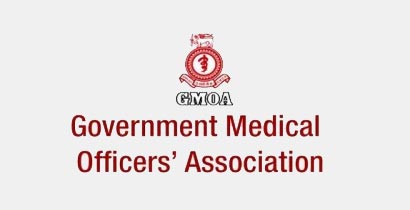 The Government Medical Officers' Association (GMOA) yesterday said it would give the government time till next Sunday (31) to withdraw its decision to hand over the Medical Faculty of the South Asian Institute of Medicine (SAITM) to the Sri Lanka Institute of Information Technology (SLIIT) and provide a justifiable solution to the medical undergraduates and graduates of SAITM.
GMOA Secretary Dr Haritha Aluthge warned that the union would "teach the government a lesson it will not forget," if it failed to do so. The government should stop trying to fulfil the aspirations of the former SAITM administration according to the dictates of the Ministers of Health and Higher Education by taking ad hoc decisions, he said. The GMOA union had voiced its opposition to such a move during the Committee sittings and even outside it. Dr. Aluthge said.
The GMOA was made an observer to the Presidential Committee appointed to solve several issues which cropped up after the government announced its solution on SAITM.
Disappointed, the GMOA decided to withdraw as an observer.
(Source: The Island – By Dilanthi Jayamanne)
Latest Headlines in Sri Lanka