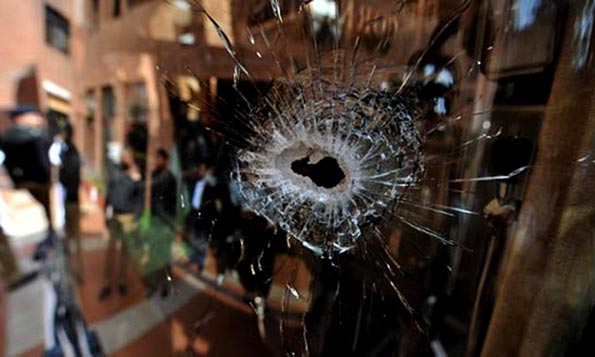 Meher Mohammad Khalil, a Pakistani bus driver who held his nerve under gunfire to guide the Sri Lankan team to safety during an attack in 2009, is thrilled that international cricket is finally returning to Lahore.
Sri Lanka play Pakistan in a Twenty20 international in the city on Sunday, becoming the first international cricket team to visit the nation since Zimbabwe in 2015.
In March 2009, the Sri Lankan team were travelling by bus to the Gaddafi Stadium during the second test when gunmen fired at them with rifles, grenades and rockets, wounding six players and a coach and killing eight Pakistanis, including six policemen.
Khalil was hailed as a national hero for getting the team to the secured stadium and he was rewarded by the Pakistan government and invited to Sri Lanka where he was given a medal of bravery and a reward of $35,000.
"There (in Sri Lanka) I did not feel like a Pakistani driver. I felt like I was the President of Pakistan," Khalil told Reuters TV.
"I could never in my life have imagined the type of respect that they gave me."
"Our army has carried out so many operations and cleared out so much mess, that now, thank God, we can organise a match without any security."
After completing a 5-0 whitewash of Sri Lanka in the one-dayers, Pakistan start the three-match T20 series in Abu Dhabi on Thursday before playing the finale in Lahore.
(Reuters)