Kusal's absence was the biggest blow – Jayaratne
Posted by Editor on January 7, 2016 - 7:03 am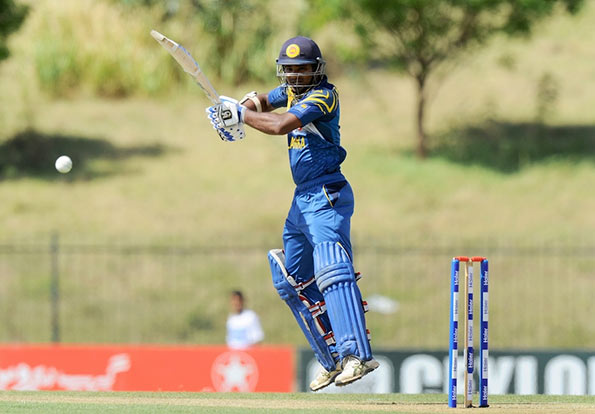 The absence of impulsive opener Kusal Perera from the Sri Lankan batting line-up had an adverse effect on Sri Lanka's overall performance in the five-match One-Day International series which they lost 1-3 to New Zealand.
"The biggest blow I believe for the country and myself was Kusal's absence. I did not get much of the explosive starts," said Sri Lanka interim head coach Jerome Jayaratne.
"Kusal brings a new dimension to the game. He just hits bowlers off their line and then even if he gets out we tend to continue that momentum going forward from that point. That's how we won against West Indies and he became the man of the series."
Not only was Perera missing from the Lankan one-day line-up but also one of the most destructive one-day fast bowler's Lasith Malinga.
"I would believe their absence was badly felt. However there was no looking back we had to move forward and had to do our best to compete with what was available to us," said Jayaratne.
Perera was sent home after being tested positive for a banned drug prior to the commencement of the Test series and Malinga failed to recover from a knee injury and never made it to New Zealand.
Kithuruwan Vithanage and Thisara Perera replaced Perera and Malinga respectively in the ODI squad.
Perera and Malinga will not be available also for the two-match T20 Internationals commencing at Mount Manganui today.
Having lost the first two ODIs to New Zealand, Sri Lanka bounced back to win the third at Nelson on a pitch that suited their bowling style. Unfortunately for them the fourth game also scheduled at the same venue was ruined by bad weather and Sri Lanka required to win the fifth and last ODI played at Mount Maunganui.
They came in with a chance of doing so but only to lose by 36 runs with 17 balls to spare.
"To be honest we could have sneaked a win and squared the series if we played smarter cricket with a little patience," said Jayaratne.
"We always seem to lose wickets early on. We lost three wickets in the first ten overs. The three matches we were defeated in this series we lost 3 to 5 wickets in the first 10 overs with the new ball.
"This was never the plan, the plan was not to lose wickets in the first 10 overs with the new ball even if we don't have much runs. The plan always was to build a good foundation, keep wickets in hand and then assess the situation and accelerate or launch as per the requirements of the match demands," he said.
"We knew we could be competitive in the series as we have many natural stroke players however the mental skill of many still seems below of what is required at international level.
"Also the question comes up have these players been in situations enough like they faced in the current series and have the experience to see the game to the very end."
Jayaratne said what the national team lacked in New Zealand was 'maturity'.
"Does our domestic cricket harness and produce International material to compete at this level," queried Jayaratne. "International competition is not a playground to learn the game you need to perform like what other countries produce or else like this tour one would have to pay the price in most instances."
Rating the overall performance Jayaratne said, "To be honest in our current situation we have a long way to go if we are to compete with countries such as Australia, England, South Africa, New Zealand, India and Pakistan.
"At present our inexperience is showing at this level. In both the Tests and ODI's on this current tour we showed that after being in very good situations many of our players could not land the final blow and nail the game".
(Source: Daily News)
Latest Headlines in Sri Lanka