Mervyn's challenge to the government
Posted by Editor on December 6, 2011 - 6:10 pm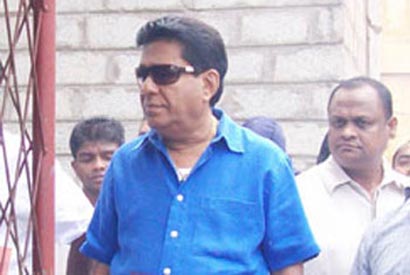 If Sarath Fonseka has the right to speak to media as a prisoner, then all other prisoners have the right to do the same as well, Minister Mervyn Silva said today (06).
He challenged the government to stop the former Army Chief from speaking to media in this manner, and if unable to do so he proposed that he be empowered as he would put a stop to it.
Speaking during a meeting in Attanagalla today morning, the Public Relations and Public Affairs Minister stated that writing to American President Barack Obama cannot free Fonseka, and added that "white people (Suddo) can't poke their finger in our country's law."
He pointed out that if Sarath Fonseka is to be released only President Mahinda Rajapakse can consider it and implement it.
Courtesy: Ada Derana
Latest Headlines in Sri Lanka