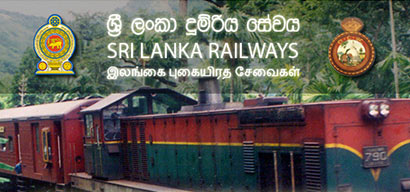 The Railway Department has registered a complaint with the Criminal Investigations Department (CID) that the railway workers on strike have caused damages train engines and compartments, Additional General Manager (Operations) Vijaya Samarasinghe said.
He said legal action would be taken against the workers under damaging the property of the Railways Department and misappropriation of public property.
The 48-hour token strike launched yesterday by the railway technical service staff is currently ongoing.
"A special internal investigation will also be conducted by the Railways Department," he said.
Several trains were running behind schedule due to damages.
Earlier yesterday, the Ministry of Transport and Civil Aviation decided to cancel leave of all railway workers in the wake of the trade union action.