For the first time after 30 years, a Tamil sub-titled version of a new Sinhala film will be released at Raja Cinema, Jaffna on Friday July 20. Chandraratne Mapitigama's latest Sinhala movie 'Sihinaya Dige Enna' will be screened in the Jaffna cinema bringing new hope for peace through the arts.
The film produced by Samantha Ranasinghe, features Sanath Gunathilaka, Veena Jayakody, Udari Warnakulasuriya, Amila Abeysekara, Nayana Kumari and others in the lead roles.
Talented Dinesh Subasinghe has directed the music, Buddhika Mangala has handled the camera, Bandula Weerasekara the art direction, Supun Steinwall the make up, Anusha Jayawardana the editing, Brian Spittle the publicity and Dilan Lekamge the still photography while Uresha Ravihari, Dumal Warnakulasuriya and Kasun Primal have contributed as playback singers.
The other cast members include Manel Wanaguru, Bandula Wijeweera, Ravindra Mapitigama, Anura Srinath, Jayasiri Weeratunga, Chanchala Warnasuriya, Saman Almeida, Milinda Perera, Himali Kapuge, Rithika Kodituwakku, Rajitha Hiran Chamikara, Ajitha Dharmapriya, Subodhi Priyadarshani and Gihani Amarasena.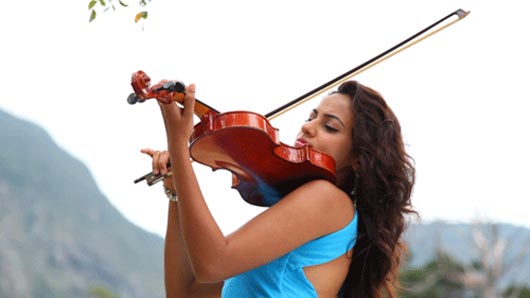 Courtesy: DM Online