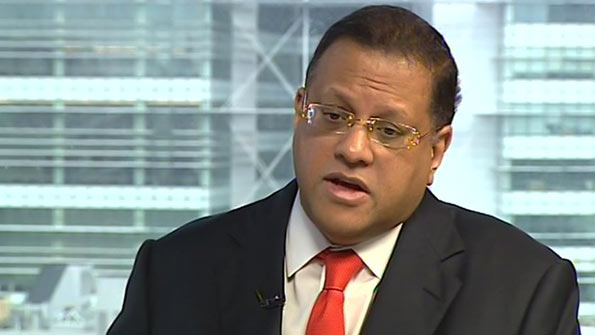 Sri Lanka's central bank Governor Arjuna Mahendran has resumed his duties after a more than five-week voluntary leave of absence after being cleared by a panel investigating a controversial government bond auction.
The panel of legal experts probing the Feb. 27 auction said on Sunday that it had cleared the central bank chief of any direct role in the decision to increase the size of the sale by 10 times, while calling for tighter supervision of the government's borrowing office.
"The governor is in office today for the first time after he went on leave," a central bank official said on Thursday condition of anonymity because he is not authorised to speak to media.
Mahendran, when contacted, declined to comment, saying he was busy in a meeting.
Mahendran went on leave of absence on March 16 after opposition parties pressed Prime Minister Ranil Wickremesinghe's government to sack him and hold an independent investigation into the bond auction. The prime minister appointed the three-member panel to probe the deal.
Mahendran, a Sri Lankan-born Singapore national, was questioned by Sri Lanka's anti-corruption authority and banned from traveling abroad.
At the auction, the government raised more than 10 billion rupees ($75.2 million) from the sale of a 30-year treasury bonds at a yield of 11.73 percent, after initially offering just 1 billion rupees with an indicative price of 9.5 percent.
The main opposition says the higher yield would cost the government an extra 45 billion rupees ($338.60 million) and has alleged that the government has been trying to cover up the issue with a simple commission report.
Deputy Investment Minister Eran Wickramaratne rejected the opposition claim on the losses, but said the deal has caused damage to the Wickremesinghe government.
"Once the report on the probe is tabled, the parliament should decide if there should be any further investigation into it," he told reporters. ($1 = 132.9000 Sri Lankan rupees)
(Reuters)