Sri Lanka's debt-laden airline to sell four new Airbus planes
Posted by Editor on May 11, 2016 - 7:56 am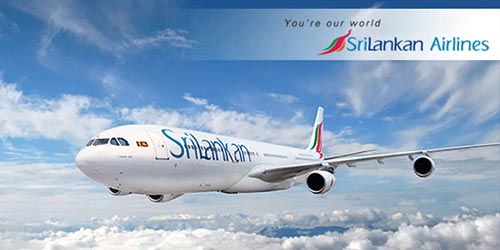 Sri Lanka's debt-ridden national airline will sell four new Airbus A350s, a government minister said on Monday, two weeks after cancelling an order for four of the aircraft.
The state-owned carrier had already sold one of the four planes for a "reasonably good price" to a leasing company and is in talks with airlines over the other three, Deputy State Enterprise Minister Eran Wickramaratne said.
Although SriLankan Airlines needs more aircraft to expand, it does not need long-range planes like the A350, he said.
The airline, which is struggling with debts of around $3.25 billion, ordered eight A350s from Airbus in 2014.
Sri Lanka is facing a balance of payments crisis. About $2 billion of foreign money has flowed out of government bonds since January last year, while the administration is struggling with a legacy of borrowing for infrastructure projects.
The International Monetary Fund (IMF) has agreed a $1.5 billion bailout with the Sri Lankan government to help the island nation avert financial crisis. The government is also negotiating for more project-related loans.
SriLankan Airlines was a profitable 10-year joint venture with Dubai-based partner Emirates Airline until the pair split in 2008.
The airline has bought seven Airbus A330-300s since 2012.
Helped by lower oil prices, it posted a group net loss of 16.33 billion rupees ($113 million) for the financial year to March 31, after a 31.37 billion rupees loss a year earlier.
The carrier last made a profit in 2009, a year after Emirates sold its stake in the venture.
(Reuters)
Latest Headlines in Sri Lanka