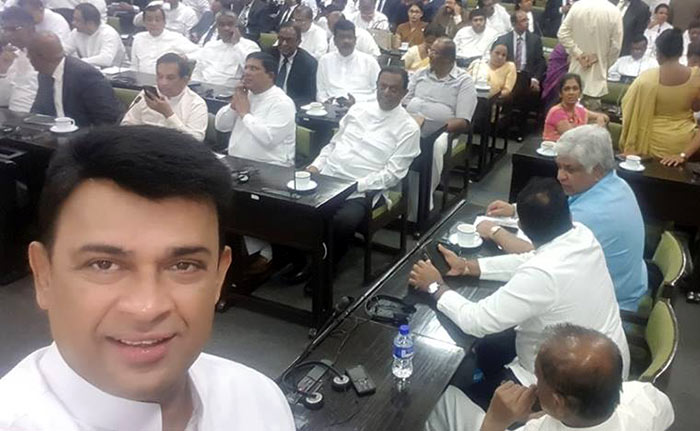 A document with signatures of 118 Members of Parliament has been handed over to the Speaker of House Karu Jayasuriya, citing they do not recognise Mahinda Rajapaksa as the country's Prime Minister.
In the resolution, the MPs said the gazette notification issued by President Maithripala Sirisena on October 26 making Mr. Rajapaksa the Prime Minister was against the Constitution of Sri Lanka.
The document was signed by MPs of the UNP, the Tamil National Alliance, the Sri Lanka Muslim Congress and the JVP.
The document was submitted when party representatives met for a meeting with the Speaker this morning at the Parliament complex.
"We also don't accept any of the decisions and appointments made by the President that followed the appointment of Mr. Rajapaksa as the Prime Minister," the MPs said.
UNP MP Ajith P Perera presented the resolution which was seconded by MP Champika Ranawaka.