43 Indian fishermen arrested by SLN
Posted by Editor on January 25, 2012 - 1:42 pm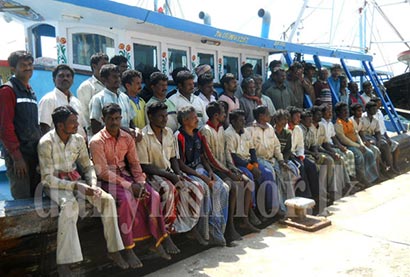 A group of 43 Indian fishermen on board six trawlers were taken into custody by the Sri Lanka Navy in the sea off Mullativu for poaching in Sri Lankan waters.
They were handed over with six trawlers to the Trincomalee Habour Police where further action will be taken on them.
The group of fishermen had been poaching in the sea about five miles off the shored of Mullativu.
Courtesy: DM Online
Latest Headlines in Sri Lanka