Aloysius' forgotten Apple Password: Commission says use memory or deal with implications
Posted by Editor on August 1, 2017 - 10:01 am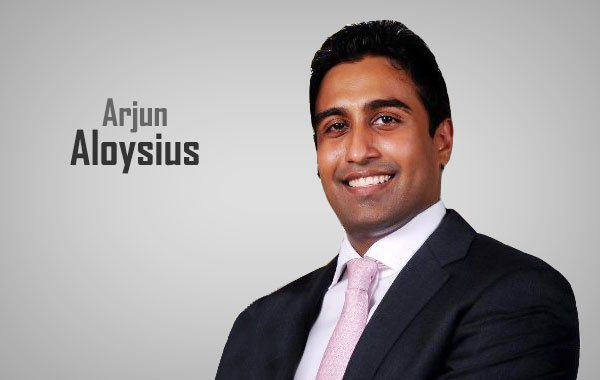 Anuja Premaratne PC sought permission from the Commission to allow his client, Arjun Aloysius to purchase a sim card with the same mobile number which he has handed over to the digital forensic investigators attached to the Treasury Bond Commission.
The Attorney General's panel assisting the Commission objected to the application, saying that Aloysius has not cooperated with the investigators.
They said that they will be able to provide Aloysius's mobile phone within 48 hours, if Aloysius cooperates with them and give his Apple User Account name and password to the investigators. ASG Yasantha Kodagoda pointed out to the Commission that Aloysius has lied to the investigators when he was giving statements. He also said optimal measures will be taken, if Aloysius will not give his Apple user account password to the Commission. "We are going to get into the Aloysius' Apple User Account somehow." ASG Kodagoda said. He also pointed out that "forgetting the password" is "not an excuse."
Justice Jayawardena told Aloysius's lawyer either his client may have to recall his lost memory and come up with the password, or deal with the inconvenience.
Meanwhile, Arjun Mahendran's legal counsel Chanaka de Silva requested permission from the Commission to purchase a new mobile phone and a new sim card.
Commissioner Justice Jayawardena said Mahendran does not need to seek permission of the Commission for such a purchase.
President's Counsel Anuja Premaratne yesterday made a submission to the Presidential Commission of Inquiry investigating into the Treasury bond issue to represent Arjun Aloysius, the former CEO of the Perpetual Treasuries Limited. Aloysius was previously represented by President's Counsel Kalinga Indratissa who later withdrew and is presently representing Perpetual Capital Holdings at the Treasury Bond Commission.
(Source: Daily News – By Amali Mallawarachchi)
Latest Headlines in Sri Lanka