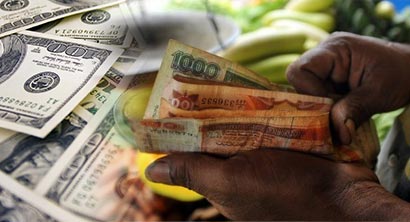 The Sri Lankan rupee traded firmer on Monday as dollar inflows due to inward remittances and exporter greenback sales surpassed importer demand for the U.S. currency, dealers said.
Dealers said the signing of the long-delayed $1.1 billion deal on Saturday to lease its southern Hambantota port to China ignoring an appeal by opposition parties to debate the pact in parliament also helped the currency to appreciate.
The spot rupee traded at 153.60/70 per dollar at 0630 GMT, up from Friday's close of 153.73/78.
"There are exporter (dollar) sales. The foreign banks are also selling and with the port deal the rupee will strengthen on expected inflows and positive sentiment," a currency dealer said, requesting anonymity.
"There are state (banks') demand but they are buying at 153.60."
Central bank Governor Indrajith Coomaraswamy earlier said the rupee was still "over-valued" and that the monetary authority was buying dollars to avoid any appreciation.
The banking regulator is compelled to buy dollars from the market to meet a reserves target set by the International Monetary Fund (IMF) under a $1.5 billion, three-year loan programme.
Analysts said a port deal approved by the cabinet during the weekend helped boost sentiment.
Sri Lankan shares were 0.31 percent weaker at 6,645.07, as of 0630 GMT. Turnover was 285.5 million Sri Lankan rupees ($1.86 million).
(Reuters)