UNP to support Ravi
Posted by Editor on August 1, 2017 - 7:42 am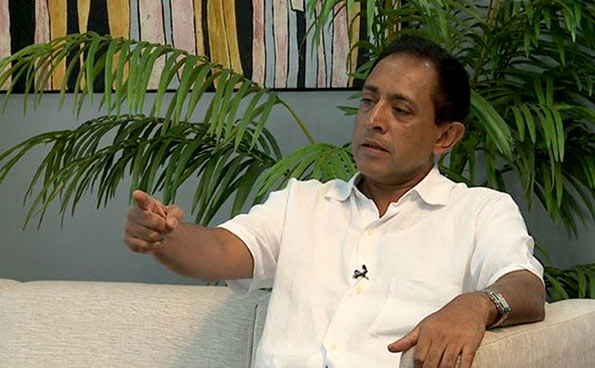 If a No-Confidence Motion is brought against Minister of Foreign Affairs Ravi Karunanayake, without any concrete evidence, the United National Party (UNP) will defend him, UNP General Secretary Minister Kabir Hashim said yesterday.
"If there is a No-Confidence Motion against him, we will make a decision as a government and as a political party. But making allegations without any concrete evidence or filing No-Confidence Motions without a reason is not acceptable and we will defend Ravi Karunanayake in such circumstances," Hashim told a media briefing.
The minister also denied claims that the UNP has shielded corrupt individuals and have disappointed the people who voted for President Sirisena and the United National Front for Good Governance in 2015.
He added that the UNP will ensure that the promises made to the public during the election campaign will be fulfilled despite threats made by certain factions to leave the unity government.
He added that the government will maintain its majority in Parliament. "Some MPs have said they will leave the coalition but we will prevail. However, we have no intention of forming an alliance with the Tamil National Alliance (TNA)," he said.
The minister also stated that all UNP and Sri Lanka Freedom Party (SLFP) MPs must remember that the people support the unity government to achieve a number of objectives that are tied with the promises made.
"We can all go back to party politics when we have taken the country out of the mess we are in. We are currently getting ready for the local government election and on our part we are meeting our district and electorate organizers on 3 August," he said.
(Source: Ceylon Today – By Rathindra Kuruwita)
Latest Headlines in Sri Lanka