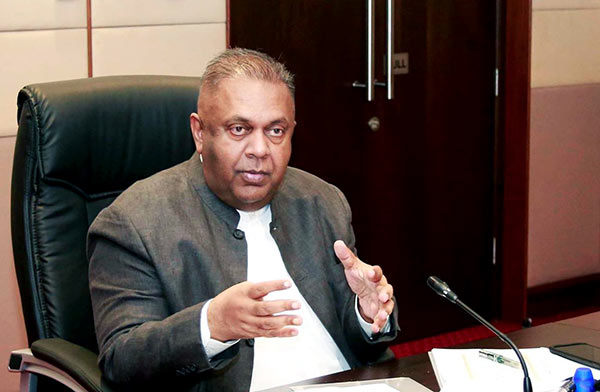 At least 46,000 new tax files were opened within the first month after the new Inland Revenue Act was implemented, Finance Minister Mangala Samaraweera said on Wednesday.
"We are thankful to the individuals and businesses for voluntarily assisting the Inland Revenue Department to open the new tax files", he said.
The minister announced this when he addressed a ceremony to award letters of appointments to newly appointed assistant superintendents of customs at the Finance Ministry.
He went on to say that the government would reduce the Value Added Tax (VAT) by 2.5 percent in 2020 to relieve the people from the burden of indirect taxes.
"It is the poor people who mostly pay taxes to the government by way of indirect taxes. We should relieve them of this burden," he said.
"Customs and the Inland Revenue Department are the two main departments that brings revenue to the government. The Customs Ordinance that we have is more than 200 years old, which was introduced during the reign of Queen Victoria, and so, a new Customs Act would be brought to parliament before the next budget," he said.
Samaraweera pointed out that next year. Sri Lanka would have to pay US$ 4,285 million as loan repayments of which US$ 3,315 million or 77% of the repayment would be for debt obtained by the last administration.
The Secretary to the Ministry of Finance Dr. R.H.S. Samaratunge said that the import export process is vital for the economic development of the country." Once the single window handling system is in place at the Sri Lanka Customs, the transaction cost of goods and service would come down enabling entrepreneurs to compete effectively in the international trade arena." he said.
Sri Lanka's new Inland Revenue act aimed at simplifying the taxes and ease the burden on the low.
Following the new Tax Act, taxes have been amended in a number of fields. It has changed the tax policies of several sectors.
(Source: The Island)