Attitudinal and Personal Development workshop for Security Forces personnel
Posted by Editor on June 6, 2012 - 3:46 pm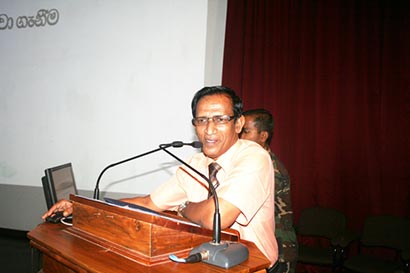 A two day workshop themed "Attitudinal and Personal Development of Service Personnel in Post War Scenario" was conducted for Security Forces personnel at the Security Forces Headquarters (Wanni) on 3rd and 4th June 2012.
This is the first in a series of workshops on the above topic carried out under the guidance of Ministry of Defence and coordinated by the Office of the Chief of Defence Staff. The programme was designed and conducted by the Department of Management and Finance of the University of Colombo.
Senior Lecturer of the University of Colombo Prof.W.P. Gamini De Silva, and Managing Director of Thirasara Center for Counseling Training Development Research Mr. Tharaka Edirisinghe conducted the sessions. 120 officers and 250 other ranks who attended the lecture sessions will conduct similar programmes in their respective stations.
More workshops are planned to be held in other Security Forces Headquarters in due course. The second stage of the training programme will include a three day awareness and instructional programme at the University of Colombo on the above topic for qualified counselors in the security forces and police.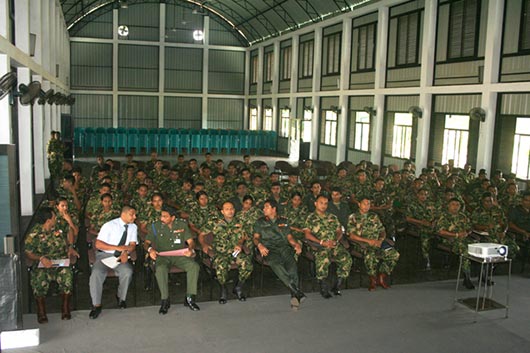 M.O.D
Latest Headlines in Sri Lanka