Birla's credit card and Sri Lanka; Industrialist card fraud trail goes beyond India
Posted by Editor on February 18, 2013 - 11:17 am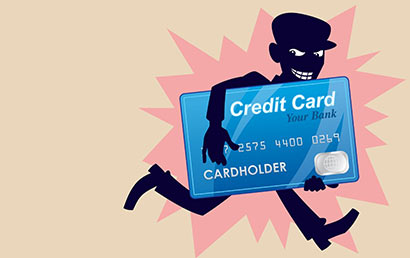 Submitted by Walter Jayawardhana
MUMBAI: Police investigations in the case of fraudulent use of industrialist Kumar Mangalam Birla's credit card details have revealed the involvement of people from Bangalore, Sri Lanka and Bangkok.
Two Bangalore men accused of using a cloned credit card of Birla to buy gold jewellery worth Rs 2.86 lakh in 2011 were interrogated last month by officers of the Worli police station after they were brought to the city from the Karnataka capital on a transit remand.
The Worli police recovered the commission that the duo earned from a gang that had sent them to make the purchases.
The two, Jayakumar Samuel and Raja Pandian alias Megharaj, were picked up in Bangalore last month and handed over to the Worli police. The two remained in police custody for 15 days in the city before they were sent to the central jail in Bangalore.
"We handed over custody of Samuel and Pandian (to the Worli police) in January," a Bangalore police officer said. "The two had been given the task of shopping with the cloned card and were paid a commission for it by a gang arrested earlier."
The fraudsters had swiped Birla's cloned card around 10 times in six days, purchasing jewellery at a mall in Bangalore from September 15 to 20 in 2011.
A few days after the purchases, the Bangalore police had arrested nine members of the gang that had sent the two to shop with the cloned card; valuables worth lakhs and 206 credit card details were also seized. The gang of nine told the police that they had purchased the details of Birla's card for Rs 10,000 from members of an international gang operating from Bangkok. They then took the help of a Sri Lankan to prepare the cloned card. The police said the gang was unaware the card belonged to Birla.
"The gang's luck ran out when the driving licence produced as identity proof at the mall proved to be fake – the photograph on the licence did not match the CCTV footage," said a Bangalore police officer.
An Aditya Birla group spokesperson refused to comment on the (Courtesy: India Times)
Latest Headlines in Sri Lanka