Bollywood actress Jiah Khan found dead in Mumbai
Posted by Editor on June 4, 2013 - 7:34 pm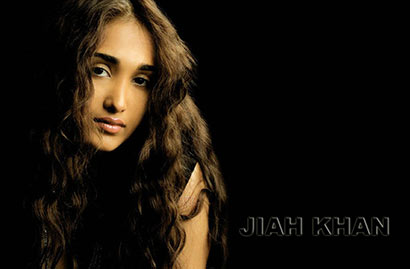 Bollywood actress Jiah Khan, who was found dead at her home in the Indian city of Mumbai, committed suicide, a police post-mortem has found.
Her mother found Khan's body hanging in her apartment, police told the BBC.
Police say no suicide note has been found and they are seeking information from her neighbours.
The actress, 25, made her debut in 2007 with Amitabh Bachchan in Nishabd, based on the novel Lolita. She also acted with Aamir Khan and Akshay Kumar.
"Nafisa Khan, who is known as Jiah Khan, was found hanging by her mother at around 22:45 India time [17:15GMT] ) at her residence on the first floor of Sagar Sangeet [apartment]," deputy commissioner of police Chhering Dorje said.
Born Nafisa Khan in New York, the actress grew up in London before moving to Mumbai for a career in Bollywood.
She acted in Nishabd, starring Bachchan, and the psychological thriller, Ghajini, which had Aamir Khan in the lead role.
Her last film role was in the 2010 comedy Housefull, in which she played a supporting role.
'Too young to go'
Her death caused shock within the film industry.
"Never ever seen a debutant actress with more spunk and more spirit than Jiah when I was directing her in Nishabd," filmmaker Ram Gopal Varma wrote on Twitter.
But he added that Khan had not worked for the past three years and was "depressed for her career and scared for her future".
Bachchan also took to Twitter to react on his colleague's death: "WHAT …!!! Jiah Khan? What has happened? Is this correct? Unbelievable!!!"
Fellow actress Dia Mirza rwrote : "RIP Nafisa (Jiah) Khan. You were too young and beautiful…"
Filmmaker-choreographer Farah Khan tweeted: "Can't register that Jiah is no more… Worked with her in Housefull and she was so beautiful and such a good soul. Too young to go Jiah."
Jiah Khan's "official" website says she studied Shakespeare and method acting in New York from the age of 17.
She later featured in an advert for the animal rights group, People for the Ethical Treatment of Animals (Peta).
(BBC)
Latest Headlines in Sri Lanka