Bond commission serves summons on former Finance Minister
Posted by Editor on July 24, 2017 - 9:31 am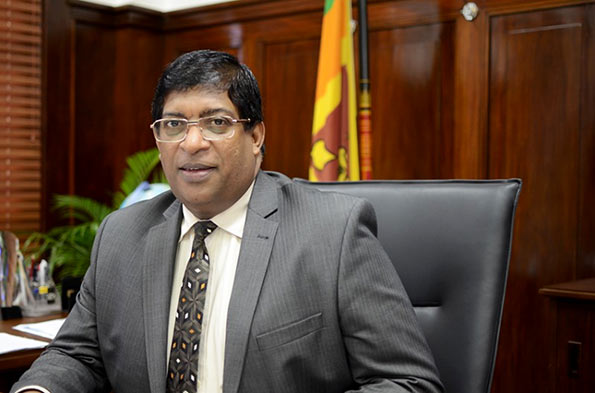 The Presidential Commission probing alleged Central Bank bond scams in Feb. 2015 and March 2016 has summoned former Finance Minister Ravi Karunanayake, MP, to appear before it early this week.
Summons have been served on Karunanayake, who now holds foreign affairs portfolio, over the weekend, well informed sources told The Island.
The presidential commission comprises Supreme court judges, K.T. Chitrasiri and PS Jayawardena and retired deputy Auditor General K.Velupillai.
UNP Minister Karunanayake is the first political heavyweight summoned by the Presidential Commission appointed in January this year.
Additional Solicitor General Dappula de Livera PC has informed the Presidential Commission that the recording of evidence of state witnesses by the Attorney General's Department would be concluded by July 31, 2017.
The Presidential Commission has summoned over a dozen key witnesses, including Auditor General Gamini Wijesinghe as well as former Chairman of Committee on Public Enterprises (COPE) Dew Gunasekera and his successor Sunil Handunetti.
Sources emphasised that Karunanayake had been summoned because he held the finance portfolio during President Maithripala Sirisena's 100-day programme.
The legal team representing Perpetual Treasuries last week informed the Presidential Commission that the company would call one 'exciting' witness to give evidence on their behalf but didn't name him.
Responding to a query by journalists after the commissions proceedings, a State Counsel said that the witness to be summoned at the next sitting would surprise everyone.
After the Perpetual Treasuries' witness concludes giving evidence former Chairman of the Central Bank Arjuna Mahendran will be summoned to give evidence.
The Auditor General has estimated the direct losses suffered by the government by the deal at Rs 1.6 bn. However, the indirect losses amounted to Rs 10 bn in addition to the direct losses.
The sittings will resume at 10.00 a.m. today.
(Source: The Island – By Shamindra Ferdinando)
Latest Headlines in Sri Lanka