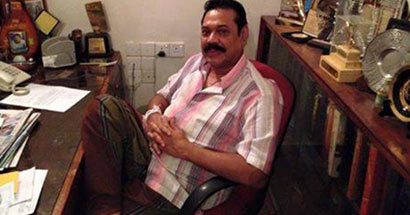 The Presidential Secretariat, under the previous UPFA Government, paid a staggering Rs. 1.39 billion to a middleman and two public relations agencies in the United States to promote Sri Lanka and lobby on behalf of the former Government. Though the Cabinet of Ministers did not approve the payment, the Presidential Secretariat had directed in writing that the amount be approved by the Central Bank's Monetary Board and remitted directly to those concerned, according to revelations that have surfaced so far into investigations carried out by the Ministry of Finance.
More startling revelations are unfolding as the investigation continues. About US$ 4.5 million (or Rs. 587,120,850) has been paid to Imad Zuberi, the middleman who helped arrange a string of US public relations companies to promote Sri Lanka.  Mr. Zuberi, who has touted his close connections to US President Barack Obama having served in the fund raising committee for his election, was introduced to former President Mahinda Rajapaksa by Salim Mandaviwala, a former Pakistani Finance Minister.
Since then, Sajin de Vass Gunawardena, the former Monitoring MP of the External Affairs Ministry, dealt with Mr. Zuberi. With Mr. Zuberi's help, Mr. Vass Gunawardena signed up another set of US public relations firms. Payments to these firms, too, have been made through the Central Bank without recourse to approval by ministers. A Finance Ministry official said this aspect was also now under investigation.
The two firms for which the former Government's Presidential Secretariat wanted payments made are: WR Group – US$ 2 million (or Rs. 260,389,200) and Nelson Mullins Riley and Scarborough LLP — US$ 4.15 million (or Rs. 543,253,100).
(The Sunday Times)