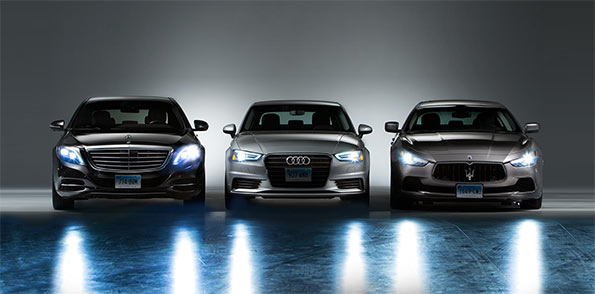 The Civil Aviation Authority (CAA) has ordered 10 new luxury vehicles despite its top officials, including the Director General, already being granted luxury vehicles.
Sources say the Authority has an ample number of vehicles in its official fleet, but has decided to order 10 more luxury vehicles at a cost of Rs 150,000-170,000 per vehicle on monthly rent.
Five of these 10 vehicles had been handed over to the CAA last Thursday by a motor vehicle importing company in Rajagiriya. Ceylon Today learns that these vehicles had been obtained on a five-year lease but that at the end of five years the ownership will not be reverted to the CAA.
Director General and Chief Executive Officer of the Civil Aviation Authority H.M.C. Nimalsiri has taken a Nissan Xtrail Hybrid jeep for his use, which was among the five vehicles received on Thursday.
The other vehicles that have been obtained on lease are four Toyota Axio G grade 2016 cars.
A top official at the Civil Aviation Authority explaining the details to Ceylon Today said it is a misfortune for the government of good governance that government money is being wasted in this manner while there were vehicles that could be used and had been imported in 2012 as brand new vehicles.
This official questioned, "Even the vehicle used by the Director General was imported in 2012. The vehicles belonging to the institution do not require any repairs at all. And our institution has enough money to purchase any number of new vehicles. While that possibility is there, why are vehicles being bought on lease to pay a huge amount as monthly rent?"
Director General and CEO of the Civil Aviation Authority Nimalsiri, responding to an inquiry we made, said these vehicles were ordered for the five new directors that were recruited to the institution.
"We ordered 10 vehicles. We have now received five of them. There are various shortcomings in the vehicles that the institution possesses. They have become so dilapidated that they cannot be used," he said.
He said further that approval had been obtained from the Finance Minister to order these vehicles.
When Nimalsiri was asked why he took over a new vehicle instead of the vehicle he was using which was in a mint condition, he said that there are minor shortcomings in it.
The official said that, anyhow, the newly ordered vehicles had not been given to the directors recruited recently, as the Director General said but to four top officials who have been in service up to now. However, he revealed further that three new directors had been recruited.
He also said the four officials who have been provided with new vehicles have also been granted a transport allowance of Rs 50,000 together with a fuel allowance of more than Rs 17,000, as well.
(Source: Ceylon Today – BY NIRANJALA ARIYAWANSHA)