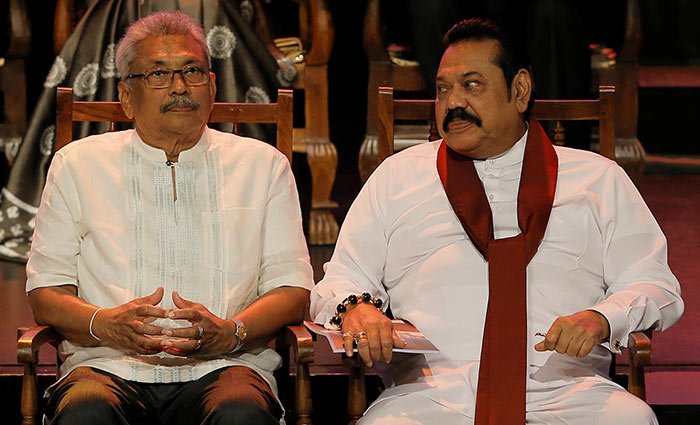 Canada has imposed tough sanctions on former Sri Lankan Presidents Mahinda Rajapksa and Gotabaya Rajapaksa which prohibits them from entering Canada, conducting any business in Canada, and freezes any assets they may have in Canada, Canada's Ministry of Foreign Affairs announced today (January 10).
There were no immediate reactions from either of the two former Presidents or from the Government of Sri Lanka.
Canada's Foreign Minister Melanie Joly posted on twitter: "Canada has imposed sanctions against 4 Sri Lankan state officials responsible for gross and systematic violations of human rights. These sanctions send a clear message: Canada will not accept continued impunity for those that have committed human rights violations in Sri Lanka."
"Canada is imposing sanctions against the following individuals who committed gross and systematic violations of human rights during Sri Lanka's civil conflict, which occurred from 1983 to 2009," the Ministry announced.
The individuals were named as:
Former President Gotabaya Rajapaksa
Former President Mahinda Rajapaksa
Staff Sergeant Sunil Ratnayake (Sri Lanka Army)
Lieutenant Commander Chandana Prasad Hettiarachchi (Sri Lanka Navy)
"The Special Economic Measures (Sri Lanka) Regulations impose on listed persons a prohibition on any transaction (effectively, an asset freeze) by prohibiting persons in Canada and Canadians outside Canada from engaging in any activity related to any property of these listed persons or providing financial or related services to them. The individuals listed in the Schedule to the Regulations are also rendered inadmissible to Canada under the Immigration and Refugee Protection Act," the Ministry said.
The full statement by Canada's Ministry of Foreign Affairs can be read here.