CDB bags Sri Lanka mandate
Posted by Editor on June 2, 2018 - 8:18 am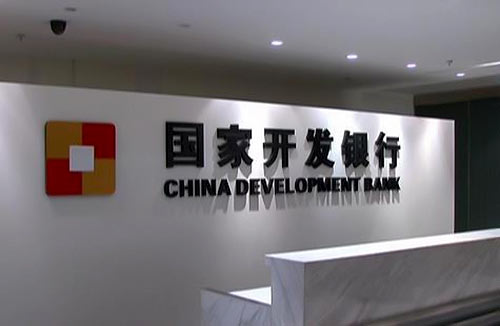 China Development Bank has knocked out commercial lenders on a US$ 1 billion loan for the Democratic Socialist Republic of Sri Lanka, underscoring China's ability to support the Belt and Road initiative with cheap financing.
The Chinese policy bank offered very aggressive terms, committing eight-year funding at an all-in cost of 5.3%, a grace period of three years and bi-annual repayments of US$100m after the fifth year, according to Reuters.
In contrast, a competing loan proposal from a group of 10 international banks offered three-year money with all-in pricing of around 280bp over Libor – equivalent to about 5.274% at the current rate. The 10-bank group was a 'Who's Who' of global lenders and was one of four bidders vying for the mandate.
"It's a bond-like deal in the loan markets and very good for Sri Lanka," said one banker from the rival group, pointing to the far longer maturity in CDB's proposal.
The attractive terms add to concerns that China's Belt and Road initiative is distorting the financing markets through soft loans dressed up as commercial agreements.
"CDB's loan for Sri Lanka is politically motivated, not commercially driven. This type of lending is akin to a sovereign wealth fund pursuing the state objective," said one banker in Singapore.
"The Lankan government will lap it up."
CDB has faced criticism in the past for cut-price lending, but has largely avoided competitive situations in recent years.
Chinese policy banks, however, have recently stepped up lending in Sri Lanka. CDB was sole lender on a US$805m 10-year loan with a three-year grace period for the Port City of Colombo in May last year, having agreed a US$330m loan for Port of Colombo South Harbour in late 2015.
Last month, the Export-Import Bank of China approved a US$1bn loan to Sri Lanka for the construction of the first phase of the central expressway, in what will be one of the largest projects undertaken by China in the island nation.
ALL IN THE TIMING
In mid-April, around the time Sri Lanka was seeking proposals for the loan, the sovereign printed a US$2.5bn two-part international bond, split equally into five and 10-year portions priced to yield 5.75% and 6.75%, respectively.
The bond issue showed Sri Lanka's ability to attract long-term funding on commercial terms, despite volatility in the international debt markets and domestic political and social unrest. The country declared its first state of emergency in nearly nine years in early March in response to communal violence, and the parliament was suspended in April.
The government, however, is preparing to refinance big debts that fall due before 2022, with the start this year of repayments on expensive foreign infrastructure loans, Reuters reported. According to finance minister Mangala Samaraweera, the debt crisis would further worsen next year, when US$4.3bn comes up for debt servicing.
Sri Lanka also appeared high up on a Moody's watch list of frontier markets that rely on foreign currency funding and are at risk from rising US dollar yields and oil prices.
The May 25 report identified Sri Lanka as the most vulnerable among 15 countries in Asia Pacific due to upcoming debt obligations that would add pressure on the already-low foreign exchange reserves, which as of April 27 stood at US$9.93bn.
"Most banks would be unable to lend as long as five years given Sri Lanka's macroeconomic fundamentals. It is a foreign exchange-starved country with a massive debt pile," said the first banker.
LUCKY NUMBER EIGHT
The eight-year tenor on CDB's Sri Lanka's loan is an unusually long maturity for an Asian sovereign in the syndicated market.
In November, the Islamic Republic of Pakistan signed a US$700m 10-year loan that paid a top-level all-in pricing in the low to mid-200s based on an interest margin of 225bp over Libor.
The deal for Pakistan, rated B3/B/B, was its largest, longest and most tightly priced loan since the 1990s. But the low margin was thanks largely to a partial guarantee from the International Bank for Reconstruction and Development, a unit of the World Bank.
Sri Lanka's loan has no credit enhancement but offers terms significantly better than its previous syndicated loan in July last year. The government signed a US$1bn three-year amortising facility that paid a top-level all-in pricing of 250bp based on an interest margin of 200bp and a two-year average life.
(Reuters)
Latest Headlines in Sri Lanka