AG's advice sought to release full bond commission report – President's Secretary
Posted by Editor on June 1, 2018 - 6:55 pm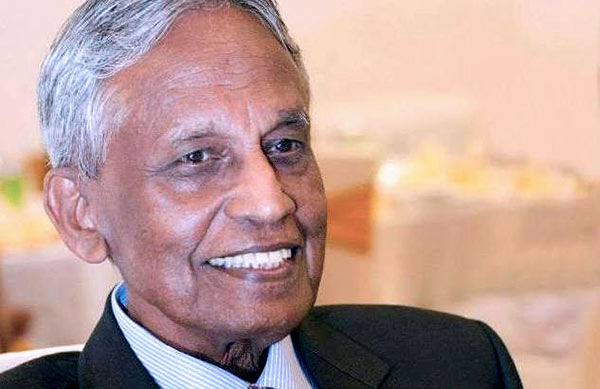 President's Secretary Austin Fernando says that he has sought the Attorney General's advice to release the full report of the Commission of Inquiry appointed to investigate the Central Bank treasury bond scam.
Issuing a special statement to the media today (1), following repeated calls from various sections for the release of the names of 118 MPs who allegedly accepted money from Perpetual Treasuries Limited (PTL), he said that he does not know where the media or others who talks about it got their information as he is unaware if there are 118 such names.
He stated that if those names do exist in a list in relation to the Bond Commission and its investigations some 600-700 names are contained between 35-67 pages in the report, but none of them contain any list of any politicians or companies or individuals who have received money from PTL.
He stated that in the absence of any such list he would have to find these 118 names through an extensive search with great effort.
He stated that the Attorney General's Department, the Criminal Investigations Department (CID) and various other sections are carrying out investigations into the incident and that based on the documents submitted and evidence received during those investigations, certain named could crop up.
Fernando said that he does not have any knowledge about the sensitivity of these documents as he is not a lawyer or judge or an officer of the Central Bank.
Therefore, he said, that in January he inquired from the Attorney General and the Director General of the Bribery Commission in writing as to whether it will be okay for him to release any information contained in the report if requested.
He stated that they both wrote back to him saying that the contents of the reports could lead to certain grievances and could affect legal proceedings and investigations and therefore he should act cautiously with regard to this.
The President's Secretary stated that he only acts on this only after asking them, mainly because he does not understand what is sensitive and what is not.
He stated that MP Dayasiri Jayasekara has requested from him, under the Right to Information Act, for the CID investigations reports as well as all other documents and information mentioned in the Bond Commission's report and not presented to the parliament.
However, he said that he cannot do so due to the advice given to him by the Attorney General and the Bribery Commission DG and that he cannot release those information without asking them.
Fernando said that as of now he has made a request to the Attorney General in writing seeing his advice. "If he advises me to give it all, then I will give the whole stack."
"There is absolutely no reason to hide anything."
(Source: Ada Derana)
Latest Headlines in Sri Lanka