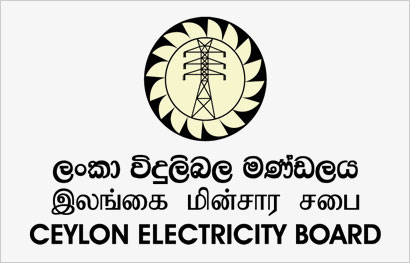 The entire country is likely to face a 24-hour power cut from midnight tomorrow due to a strike by the Ceylon Electricity Board (CEB) workers, who are demanding the rectification of their salary anomalies.
CEB insiders, however, said without the powerful engineers union joining the strike it might not have such a big impact.
Addressing the media yesterday General Secretary of the JVP controlled Lanka Viduli Sewaka Sangamaya Ranjan Jayalal said 35 trade unions in the CEB except the Engineers Union would participate in the trade union action.
He said the blackouts could be experienced from midnight of April 05 to midnight April 06 as they would not attend to maintenance work.
Jayalal said the government had increased the salaries of CEB management by 70% to 125% but employees of the lower level had got only 30% salary increase in 2015. "According to the CEB rules, the salary ratio should be 1:6″," he said, adding that it was now 1:9 following the 2015 salary increase.
Jayalal said the salary increment granted without the Treasury approval and the Committee on Public Enterprises (CoPE) lacked legal validity.
The trade unionist said the CEB management had asked for one year to rectify the salary anomalies when they threatened trade union action in 2015, but they had failed to honour the promise.
"Once again we threatened trade union action in October last year, but it was also postponed as management promised us to resolve the problem within four months," Jayalal said.
Minister Power and Renewable Energy Ranjith Siyambalapitiya, contacted for comment, said he would resolve the problem by August and it had already been conveyed to CEB workers.
He said he had appointed a committee to investigate the salary anomalies issue of CEB workers.
"I will go with the recommendations of the committee to rectify the salary anomalies," Siyambalapitiya said, noting that they had asked for some time to resolve the problem.
The minister also said he had confirmed in service 6,000 manpower workers.
(Source: The Island – By Dasun Edirisinghe)