DEATH AT KIRIBATHGODA POLICE STATION CAUSES TENSE SITUATION
Posted by Editor on July 6, 2010 - 2:06 am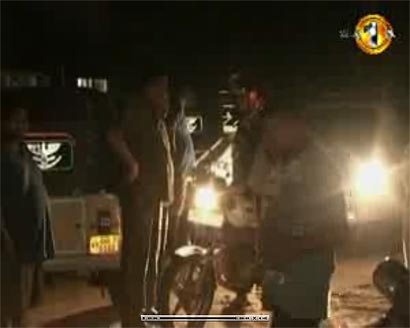 July 05, 2010: A tense situation arose opposite the Kiribathgoda police station last night, after the death of an individual who had arrived to see a suspect who had been arrested by the police.
Newsfirst correspondent said that the relatives of the deceased had thus acted in an unruly manner.
The Kiribathgoda police arrested several persons suspected of possessing drugs yesterday.
The individual who was reported dead had earlier arrived to see a relative who had been among those arrested.
Relatives of the decease charge that he had died due to being assaulted by the police.
However, a spokesman at the Kiribathgoda police said that this particular individual died due to a sudden ailment.
He further noted that the police had not assaulted him.
News First
Latest Headlines in Sri Lanka