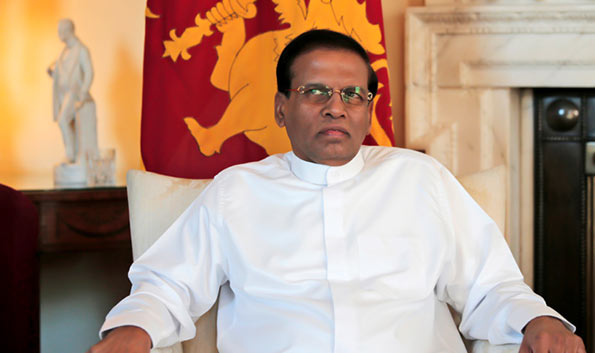 President Maithripala Sirisena said today the Death Penalty would be introduced from next year with the approval of Parliament.
Addressing the national Drugs and Alcohol Temperance programme held at the main hall of the Galle Municipal Council, he said the decision to introduce the death penalty was taken in the aftermath of the several incidents of rape and the recent killing and sexual abuse of Seya Sandevmi.
"I am in a position to impose the death penalty using the executive powers vested in me. But, I thought that the better option was to discuss it with Parliament before introducing the death penalty," the President has said.
(Daily Mirror)