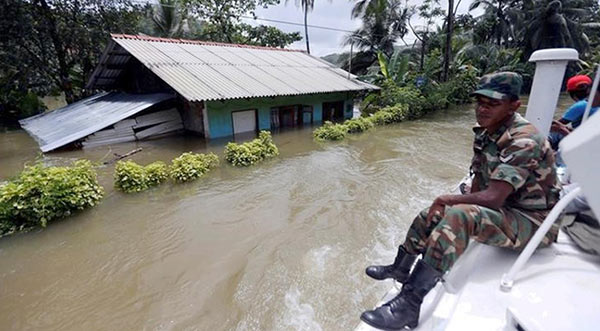 As of noon yesterday the death toll, as a result of the natural disasters caused by cyclone 'Mora', had risen to 203, according to information provided by the Disaster Management Centre.
An estimated 629,742 people, belonging to 163,701 families in 15 districts, have been adversely affected by floods and landslides.
Thus far, 96 persons have been reported missing while a further 77,643 persons, belonging to 19,876 families, have been relocated to safe locations by officials.
The Districts of Ratnapura, Matara and Kalutara were the worst hit by the affects of Cyclone Mora with 145,247, 182,711 and 152,481persons affected in each of these districts respectively.
Ratnapura District had the highest death toll with 84, while 63 had died in Kalutara and 28 in the Matara District.
(Source: Ceylon Today – By Skandha Gunasekara)