Dr.Jayalath Jayawardena awarded 'Guiness World Record'
Posted by Editor on April 27, 2011 - 1:31 pm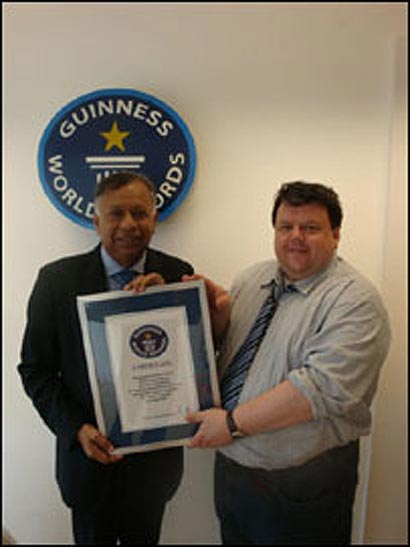 Parliamentarian Dr.Jayalth Jayawardena has won the Guinness book of World Record for his TV medical programme 'Vaidya Hamuwa'
He received his certificate on Tuesday at the Guinness book of World Record LTD in London.
Longest running
Guinness book of World Record awarding the certificate says "The longest – running medical advice programme on television hosted by Dr.Jayalath Jayawrdena has been regularly broadcast for 14 years 7 months as of April 2011"
'Vaidaya Hamuwa' is telecast every Thursday in TNL television channel.
Dr.Jawardena told Sandesaya that the programme, a medical guide has been well received by many Sri Lankans.
BBC
Latest Headlines in Sri Lanka