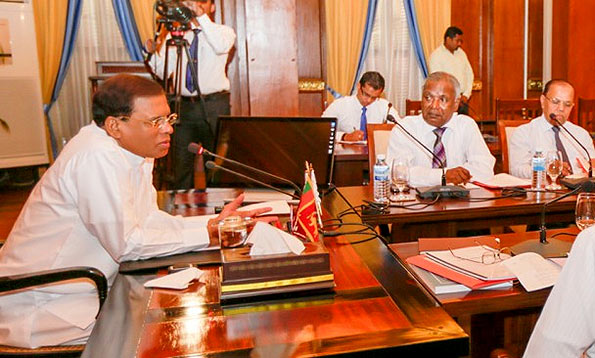 President Maithripala Sirisena said that we must further develop our education policy with a comprehensive understanding about national and international requirements.
"We should promote teaching different languages in schools, which is a principal requirement towards building harmony among communities. At the same time we must promote teaching of technological subjects," the President said.
He made these observations during a meeting with officials from National Education Commission on Tuesday (June 9) at the Presidential Secretariat.
The President further said that we should pay special attention to implement a strong programme to teach Tamil Language to Sinhala students as well as SinhalaLanguage to Tamil students.
The officials apprised the President regarding their current progress of educational plan implementation and future plans.
Secretary to the President, P.B. Abeykoon, Prof. LakshmanJayathilaka, Chairman of the National Education Commission and the officials from the National Education Commission also participated in the event.
(Government News Portal)