Female teacher forced to kneel before politico
Posted by Editor on June 16, 2013 - 1:08 pm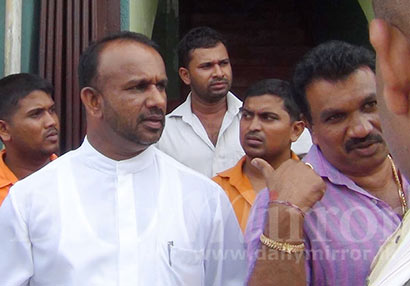 North Western Provincial Council member Ananda Sarath Kumara had allegedly verbally assaulted and forced a female teacher to kneel before him yesterday, for advising his daughter on a disciplinary matter.
According to the Police, the teacher who is in charge of discipline in the school had advised the Provincial Councilor's daughter last afternoon and it had allegedly prompted the councilor to visit the school and harass the teacher.
The councilor has been arrested by the Anamaduwa Police and has been remanded until 18 June. Further investigations are being carried out by the Nawagattegama Police.
(Courtesy: DM Online)
Latest Headlines in Sri Lanka