Field Marshal Sarath Fonseka thanks Prime Minister, President
Posted by Editor on May 20, 2021 - 7:33 am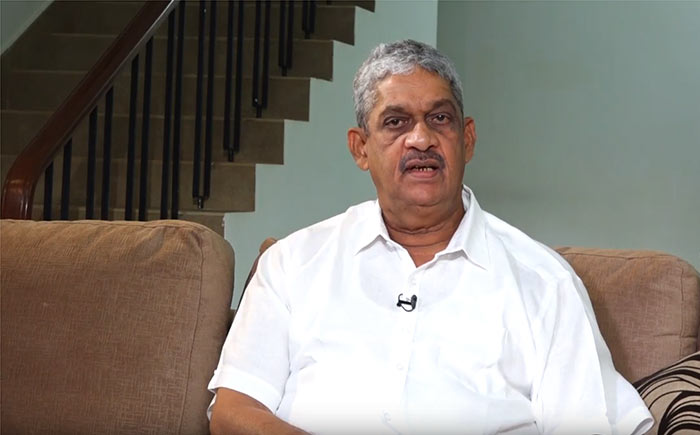 Former Army Commander Field Marshal Sarath Fonseka  told Parliament yesterday that he was thankful to Prime Minister Mahinda Rajapaksa and President Gotabaya Rajapaksa for their blessings to win the war against the LTTE in 2009 in their then capacities as the President and Defence Secretary respectively.
"I must thank the then President, the current Prime Minister, and then Defence Secretary, the current President, for their blessings at the time. I must also pay tribute to the Sri Lanka Police, the Sri Lanka Navy, the Sri Lanka Air Force, the Civil Defence personnel for their support during the war," said the former Army Commander.
Fonseka said he honoured the lives of the military personnel who had made the supreme sacrifice.
"Our valiant forces fought round the clock for two years and nine months. During the final battle 5,200 soldiers lost their lives, around 3,000 became disabled and around 19,000 wounded in the battle field. Our forces destroyed 23,000 terrorists and arrested 12,000 who had later been rehabilitated."
Field Marshal Fonseka said he considered himself lucky to have led the Army in the Fourth Eelam War and to finally bring an end to the terror caused by the LTTE terrorists.
He said he regretted seeing some Tamil MPs speaking ill of war heroes in the House. They should keep in mind that it was those valiant soldiers who sacrificed their lives and limbs that enabled them to engage in democratic politics today without fear of the LTTE.
(Source: The Island – By Saman Indrajith)
Latest Headlines in Sri Lanka