Finance Minister appointed as the Chairman of G-24
Posted by Editor on October 17, 2015 - 9:21 am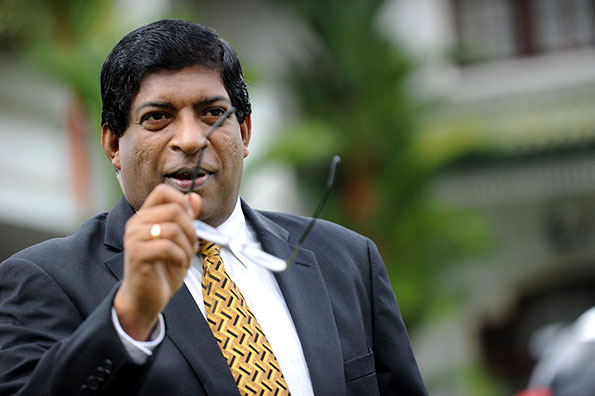 Finance Minister Ravi Karunanayake has been appointed as the Chairman of the Intergovernmental Group of 24 countries on International Monetary Affairs, which is scheduled to take place in Bali Nusa Dua, Indonesia, in October 2018.
The governing body of the G24 – Intergovernmental Group of Twenty-Four countries on International Monetary Affairs and Development – meets twice a year, preceding the spring and Annual meetings of the International Monetary and Financial Committee and the Joint Development Committee of the World Bank and the International Monetary Fund (IMF). Following the Annual Meeting of the World Bank and IMF from 9 to 11 October in Lima, Peru the two international lenders have agreed to extend unconditional support for Sri Lanka's development initiatives.
On the sidelines of the meeting, the Finance Minister attended a number of discussions in addition to the main conference.
At this occasion, Minister Karunanayake assured that Sri Lanka will also contribute for strengthening of G 24.
(Government News Portal)
Latest Headlines in Sri Lanka