Four Lankan firms in Forbes Asia's 'Best Under a Billion' list
Posted by Editor on September 2, 2011 - 3:26 pm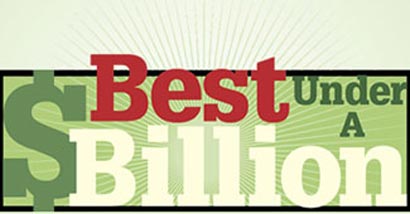 Four Sri Lankan companies are ranked among the top 200 Asia-Pacific corporations in Forbes Asia's 'Best Under a Billion' list for this year.
While conducting the survey, Forbes had looked for companies in the Asia- Pacific that reflected both sales and earnings growth during the world economic turmoil. The companies across the whole region were screened for earnings growth, sales growth and return on equity in the past 12 months, and over 3 years.
The survey required the companies to have annual revenue between $5 million and $1 billion, to qualify to make it to the list. Apart from this, it should also have traded publicly for at least a year
The Chinese and Hong Kong companies have dominated the list. Of the 65 companies from these two countries, 21 companies return from last year. An average sale among them grew 43 percent over the latest three-year period; earnings per share grew 50 percent over the same time. This happened despite the fact that they average an 11 percent debt-to-equity ratio, with 24 of them being debt free.
The four Sri Lankan companies that made the grade are Asian Alliance Insurance, Bairaha Farms, Ceylon Investment, and Renuka Holdings.
Source: Government News Portal
Latest Headlines in Sri Lanka