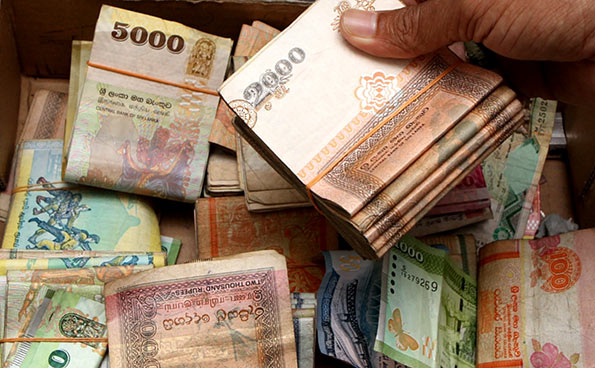 A decline in foreign investments and reserves has caused the government to face a rupee crisis.
Last year foreign investments dropped to USD 444.5 million (34 per cent) and investment in Treasury bonds also declined.
In 2016, the government lost USD 324.3 million due to withdrawals by Treasury bond investors and this year up to February 14 there had been a loss of USD 309 million in Treasury bonds withdrawal.
As a result, investments made by foreigners in Treasury bonds had dropped to USD 4.4 million, Central Bank sources said.
The net payments of the secondary market of the Colombo Stock Exchange up to Feb. 15, 2017 was USD 2 million, according to sources.
(Source: The Island – By Shyam Nuwan Ganewatte)