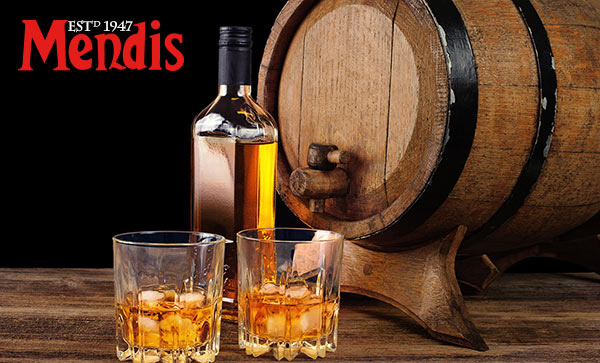 Under a budget proposal effective this year, Arjun Aloysius' liquor manufacturing firm W M Mendis and Co. is likely to receive a 100 percent capital allowance for locating its proposed four billion-rupee alcohol distillery at Kalkudah in the Batticaloa district.
The 2017 budget grants a 100 percent capital allowance on fixed investment of not less than US$ 3 million in fixed assets in the Uva and Eastern Provinces. The venture must also create at least 250 jobs. In its simplest form, a capital allowance is defined as "the practice of allowing a certain amount of money spent by a company on fixed assets to be taken off the profits of the company before tax is imposed".
Approval to set up a grain-based extra neutral alcohol (ENA) distillery was granted to W M Mendis well before the 2017 budget proposals were announced. The paper trail shows that authoridation was given just 18 weeks after a presidential election that was won, among other things, on a premise of eradicating drugs and alcohol.
The Fiscal Policy Department wrote to the Excise Department on May 13, 2015, saying the ENA distillery was approved as a pilot. The latter gave the requisite clearance a record two days later. Both departments were — and still are — under the purview of Ravi Karunanayake's Finance Ministry which also contributes heavily towards budget-making.
But W M Mendis started implementing the project only in 2016. Central Environmental Authority (CEA) approval came in August that year, with a large number of conditions attached to the setting up of the plant. Construction was soon started on a 19-acre land that the company bought for Rs 10.7 million. Work is now temporarily halted on an order of the Koralaipattu Pradeshiya Sabha (PS). Local and provincial officials are opposed to the project.
In papers submitted to the Excise Department, copies of which were obtained by the Sunday Times, W M Mendis claims the plant will cost an astronomical Rs 4.5 billion to set up. This includes a payment of US$ 12,250,000 (aboutRs 1.85 billion) to an Indian distillery supplier for equipment and machinery.
The company has also placed an estimate of US$ 15,430,000 (more than Rs. 2.3 billion) for expenditures related to the project including water, electricity, land and road development, yard lighting, freight and insurance and civil works.
Despite earlier plans, W M Mendis is yet to be listed on the Colombo Stock Exchange. Its Chief Executive Officer is Suneth Abeykoon while the other directors are Haresh de Soysa, Ranjan Hulugalle and Sanjeewa Fernando.
(Source: The Sunday Times)