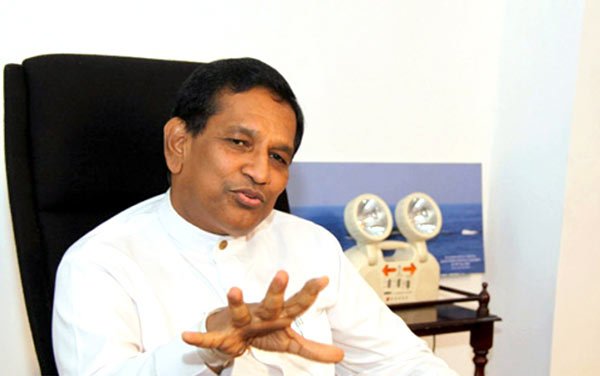 Health Minister Dr Rajitha Senaratne yesterday accused the GMOA of making various statements in a bid to bring back former President Mahinda Rajapaksa to power.
Attending the opening of a building complex at the Theldeniya Base Hospital with President Maithripala Sirisena as Chief Guest, Dr Senaratne said that according to claims made by the GMOA they had received the power to make such statements from 'God Natha'. That was why the GMOA was resorting to strikes making the South Asian Institute of Technology and Medicine (SAITM) an excuse. The union aimed to topple the government, the Health Minister alleged.
Dr Senaratne said the government had proposed a solution to the SAITM issue within the parameters set by a Court of Appeal judgment. The decision taken by the court should be implemented whether one agreed with it or not, he added.
Dr. Senaratne said the government would convert the Neville Fernando Teaching Hospital into a state-run health institution to serve the public better. But the GMOA was acting against the proposed solutions to the SAITM issue. The President and the Prime Minister had solved the problem. "But the there are those who think that Ministers Lakshman Kiriella, S.B. Dissanayake and I are acting contrary to those the decisions taken by the two leaders."
Dr Senaratne said that although the GMOA had claimed that 182 trade unions were supporting it, no union had backed it during last week's strike. "We take decisions for public wellbeing."
The new building complex of the Theldeniya Base Hospital was built with Japanese aid amounting to Rs. 874 million.
(Source: The Island – By Dilanthi Jayamanne)