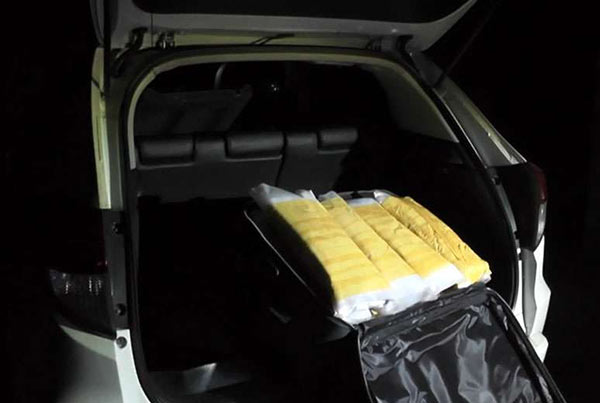 Two suspects were arrested by the Police Narcotic Bureau (PNB) with 103.9 kg 950 mg of heroin valued Rs. 1,248 million in Kalubowila and Battaramulla last night.
When the PNB searched a jeep last night (07) near Kalubowila Prathibimbarama Mawatha, they had found 30 parcels of heroin inside it and 2 suspects were also apprehended along with it.
Interrogations of the suspects had led to the discovery of 66 more parcels of heroin in a house in Subuthipura, Battaramulla.
The arrested suspects would be produced in the Mount Lavinia Magistrate Court seeking a detention order for seven days.
PNB is conducting further investigations on the matter.