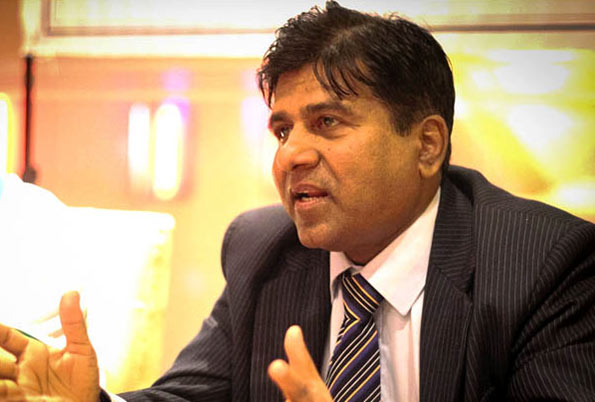 The government has appointed a high-powered ministerial group to diffuse religious tensions in the country.
Justice and Buddhasasana Minister Wijeyadasa Rajapakshe, Christian Religious Affairs Minister John Amaratunga, Hindu Religious Affairs Minister D.M.Swaminathan and Muslim Religious Affairs Minister Abdul Haleem are to join hands to make necessary interventions.
Justice and Buddhasasana Minister Wijeyadasa Rajapakshe told the Daily News the four ministers would offer leadership to 'meaningful and constructive dialogue' towards ending communal and religious mistrust.The ministerial group, the minister said, would soon facilitate a meeting with the various religious groups to iron out their differences.
"All relevant parties will be invited to the discussion. They will be invited to raise their concerns and discuss solutions. This will be a broad, continuous and inclusive dialogue, aimed at diffusing tension," the Minister explained.
"Our intention is avoid conflict and look for ways to remove mistrust and misunderstandings between the ethno-religious communities," Rajapakshe added.
The move comes on the heels of a private meeting with Bodu Bala Sena (BBS) General Secretary Galbodatte Gnanasara Thera in Parliament last afternoon, when the Buddhasasana Minister cautioned the Thera against using violence as means to end. "Violence gets us nowhere," the Buddhasasana Minister told the BBS leader, "The remedy is meaningful dialogue that will end in an agreement between all concerned parties."
At the discussion, Minister Rajapakshe had invited the BBS to attend the meeting with the concerned parties. The minister said the BBS General Secretary had expressed his willingness to participate in the dialogue, thanking the Minister for the opportunity, hitherto denied.
Minister Rajapakshe said that accordingly, the decision was made to have the four ministers charged with affairs relating to the four major religions preside over the series of constructive conversations that will occur between ethno-religious communities. Commenting on the meeting with the minister, a BBS stalwart told the Daily News that the discussion was productive.
"We are ready to engage with any process initiated by the government with genuine intentions. We will use any platform to voice our grievances and demand justice," he added.
(Source: Daily News – By Roel Raymond)