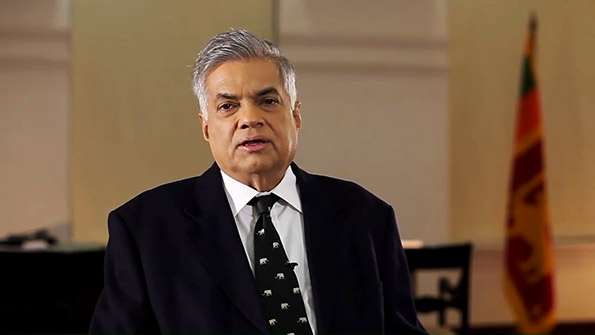 Prime Minster Ranil Wickramasinghe said he is responsible for introducing the internet to Sri Lanka for the very first time.
Wickramasinghe made this statement while participating at the opening of newly built swimming complex of Isipathana College, Colombo.
"I took steps to introduce internet to Sri Lanka back when I was the Prime Minister in 1993. I went to USA and signed an agreement with then US Vice President Al Gore and obtained internet to Sri Lanka."
Meanwhile, The Prime Minster said that representatives of Facebook are expected in the country tomorrow to hold discussions with government officials.
"Our hope is not to ban Facebook but to confirm a number of rules in relation to Facebook in the coming weeks. When these rules are confirmed we have legal authority over monitoring information shared on social media platforms."
Facebook is sending its representatives to the country following the temporary ban imposed by the government on it and other social media sites and messaging platforms following communal violence in Kandy last week.
(Source: Ada Derana)