I will not support the UNP any longer – Azath Salley
Posted by Editor on February 12, 2014 - 2:10 pm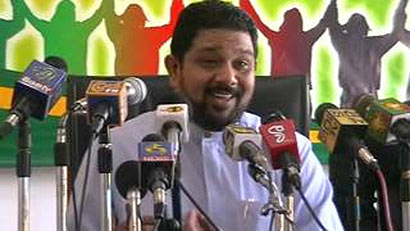 UNP Central Provincial Council member Azath Salley has decided to no longer support the UNP after criticising the party for the candidates it had nominated for the upcoming elections.
Speaking at a press conference held today (February 12) in Colombo, Salley stated that the UNP had not nominated candidates for the Western and Southern PC elections who had any chance of winning.
He claimed that he could no longer support a party that is continuously defeated.
Courtesy : Ada Derana
Latest Headlines in Sri Lanka