IGP should resign – JVP
Posted by Editor on July 26, 2010 - 2:09 am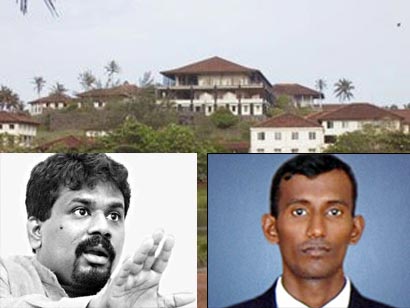 The Inspector General of Police (IGP), who "works on political agendas" should resign from his post, a opposition political party in Sri Lanka has demanded.
The Janatha Vimukthi Peramuna (JVP) made the demand on Sunday accusing the IGP of "double standards" over his statements with regard to the death of university student in Matara.
IGP Mahinda Balasuriya who initially told media that the death of Susantha Anura Bandara has occurred on natural causes has later said that the police have begun murder investigations.
The Inter University Students Union (IUSF) has accused the police of beating the students to death.
The Student Union of University of Ruhuna, in a statement, has accused the police, the university administration and the government of being responsible for the death.
The police chief has categorically rejected the accusation.
"On 23 July, the IGP said the student has died due to an illness," JVP parliamentarian Anura Kumara Dissanayake told journalists.
"And yesterday he says that a student at the Ruhunu University, Basnayake, has beaten Susantha to death."
The parliamentarian said the IGP, whose salaries are paid by the public, has a responsibility to revel the truth to the public.
"Shouldn't he resign if he fails to do that," he questioned.
BBC
Latest Headlines in Sri Lanka