IMF Deal will cut Sri Lanka borrowing costs, Central Bank Chief says
Posted by Editor on March 22, 2023 - 8:41 am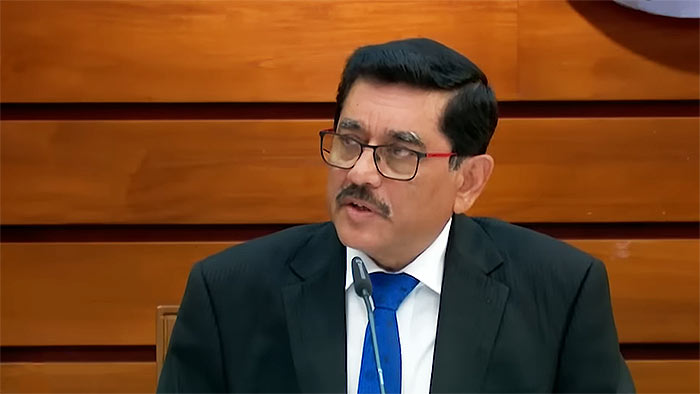 Sri Lanka's bailout by the International Monetary Fund will help the bankrupt nation lower its borrowing costs, thanks in part to a change in how the cash can be used, central bank Governor Nandalal Weerasinghe said.
The Washington-based lender for the first time will allow Sri Lanka to use funds from the $3 billion bailout to cover government spending, Weerasinghe said in an interview late Tuesday in the capital Colombo. The South Asian country's 16 previous bailouts only targeted balance-of-payment support.
"That will ease the government borrowing requirement from domestic markets," Weerasinghe said. "This will help bring down the interest rates and ease the pressure on the domestic interest rates further."
Currently, the yields for the one-year Sri Lanka treasury bills stand at nearly 26%
Domestic bonds due July 2033 were steady on Tuesday after the IMF announced a 48-month program for the country. The first tranche of $333 million will be released soon and is expected to help restore stability and rebuild foreign exchange reserves in an economy battling recession.
The IMF program's objective is to see headline inflation falling back to the target band of 4%-6% by early 2025. The multilateral lender has recommended the Central Bank of Sri Lanka should stand ready to further adjust its stance over the coming monetary policy meetings.
Earlier this month Sri Lanka raised its benchmark rate by 100 basis points to 16.5% to secure the IMF loan.
Weerasinghe stuck by his projection of bringing inflation down to "mid-single-digits" by the end of 2023 from about 50% currently. This reduction, together with the IMF's loan and debt restructuring, will push market participants to reduce the uncertainty premium imposed on Sri Lanka, he said.
While the IMF expects Sri Lanka to unveil a restructuring strategy by end-April, market participants fear a delay as all creditors may not agree on including local-currency borrowings.
Sri Lanka's local currency debt, including treasury bills, bonds, central bank advances and loans to state enterprises, stood at around $38 billion, or about 58.3% of its gross domestic product, by end of last year, according to the IMF.
Weerasinghe declined to comment on whether local currency debt would be renegotiated.
"It's too early to discuss various scenarios," he said. "We are targeting to restore debt sustainability based on the IMF debt targets. That process will continue."
(Bloomberg)
Latest Headlines in Sri Lanka