India gang rape victim's father: I want the world to know my daughter's name is Jyoti Singh Pandey
Posted by Editor on January 6, 2013 - 6:32 pm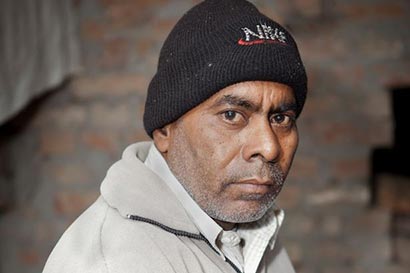 Devastated dad tells The Sunday People he hopes revealing her name will give courage to other women who have survived such attacks
She is known to the world only as India's Daughter following her sickening gang rape and murder. But today, with permission of her devastated father, we can reveal her name: Jyoti Singh Pandey.
Brave dad Badri, 53, told The Sunday People: "We want the world to know her real name. "My daughter didn't do anything wrong, she died while protecting herself. "I am proud of her. Revealing her name will give courage to other women who have survived these attacks. They will find strength from my daughter."
We interviewed Badri and his family in his ancestral village of Billia in the northern Indian state of Uttar Pradesh.
They have retreated there to grieve away from their Delhi home – a place that will constantly remind them of the barbaric sexual attack Jyoti, 23, was subjected to when she and a male friend were lured on to a bus.
His wife Asha, 46, was too shell-shocked to talk to us.
Badri said: "At first I wanted to see the men responsible face to face but I don't want to any more. I just want to hear that the courts have punished them and they will be hanged. Death for all six of them. These men are beasts. They should be made an example of and that society will not allow such things to happen."
Recalling the day he found out about his only daughter's ordeal, Badri said he had just returned home after 10:30pm on December 16 from his shift at Delhi airport where he works as a loader.
His wife was worried after Jyoti, a medical school graduate, had not returned home from the cinema.
Badri said: "We started calling her mobile and her friend's mobile but there was no answer. Then at 11.15pm we got a call from the hospital in Delhi telling me my daughter had been in an accident."
Badri asked a friend to take him on a motorbike.
He said: "When I first saw her she was in the bed with her eyes closed. "I put my hand on her forehead and called her name. She slowly opened her eyes and started crying and said she was in pain.  I held my tears. I told her not to worry, have strength and everything will be all right."
At the time Badri still didn't know what had happened. A policeman finally explained. Jyoti and her friend Awindra Pandey, 28, had boarded a bus to get home but had been taken on a two-and-a-half hour ride to hell by the driver, his assistant and four passengers.
Both were battered with iron bars and Jyoti was repeatedly raped before they were stripped and dumped on a road leading to Delhi airport – yards from where Badri was working.
He said: "I immediately called my wife and sons and told them to come to the hospital. But I couldn't tell them about the rape."
For the first ten days Jyoti was in and out of consciousness and it was hopeful she would survive. Badri said: "Doctors did their best to save her. She spoke a few times but mostly through gestures. She had a feeding pipe in her mouth making it difficult for her to speak.
But she did write on some paper that she wanted to live, she wanted to survive and stay with us. But it was fate that had the last say in the end." Jyoti gave the police two statements, but Badri was too distraught to sit in as he couldn't listen to what his daughter had been subjected to.
"My wife was with her through the statements but she cried so much after hearing it all," Badri said. "She then told me what happened. I don't have the words to describe the incident. All I can say is they're not human, not even animals. They're not of this world. It was just gruesome and I hope no one ever goes through what she had to endure. She cried a lot, she was in a lot of pain. And as soon as she saw her mother and brothers she cried again. But after that she was a courageous girl, even trying to console us and give us hope that everything will be all right."
Doctors were forced to remove Jyoti's intestines and as her conditioned worsened, they flew her to Singapore for specialist care on Boxing Day.
Badri said: "I told her everything would be OK and we'll soon be back home. She was excited when we talked about going home and she smiled. I put my hand on her forehead, she asked me if I'd had any dinner and then she gestured for me to go to sleep. I held her hand and kissed it. I told her to take rest and not to worry and she closed her eyes."
As Jyoti battled for life, thousands took to the streets to demand the hanging of the six accused and a new anti-rape law. But three days later on December 29 she had a fatal heart attack.
Badri said: "I so desperately wanted her to survive, even though she would have to live with a memory of that attack and get through her trauma. We're so devastated that she's gone. There's a huge void in our lives. She was the centre of our universe. Our lives revolved around her. Her absence is so painful, a future without her is unimaginable."
Badri said Jyoti's friend Awindra was not her boyfriend – just a very brave friend who tried to save her. He said: "There was no question of her marrying because we belong to different castes.
"She never expressed a desire to marry. She was concentrating on her studies and wanted a job first."
Badri also revealed that Jyoti often mentioned how much Awindra tried to save her. "She kept telling her mother he tried his best to help but they kept beating him with a rod."
Badri now cherishes the memories of his daughter. He remembers her dream of being a doctor.
He said: "I told her I can't afford to pay for her to do such subjects but she was determined. She wanted to be a doctor and earn lots of money and go overseas a lot."
When Badri first moved to Delhi in 1983 he earned just 150 Rupees a month – the equivalent of £1.70 today. But he sold some land to pay for his daughter's studies and saved as much as possible from his 5,700 Rupees (£65) a month he now earns.
Badri said: "It's hard living in Delhi on my wages, very hard. But Jyoti always said she would change all of that. She wanted to change our lives once she got a job."
Jyoti had only just finished her four-year course in physiotherapy at college outside Delhi. She was doing an internship when she was attacked. Her brothers, Gaurav Singh, 20, and Saurav Singh, 15, were close to their big sister and cannot image how they will cope.
Gaurav said: "Life is going to be so difficult without her. Without her guidance I don't know what to do or how to go about life again."
Badri and all the family have been touched by the way the nation has supported them.
He said: "The people of India have given us strength to cope up with our loss. I feel she's not just my daughter but also India's daughter. I used to read about rape incidents in the newspapers but never digested it much. We're so thankful to the people who came out to protest against the barbarity."
DNA tests have linked five men and a 17-year-old from the bus with rape and murder. The men will appear at the District Court in the Saket area of the Indian capital tomorrow. The 17-year-old will be tried separately as a juvenile.
Badri now hopes mothers and fathers will teach their sons to respect women.
He said: "The police cannot handle this on their own. But parents need to keep an eye on their children too."
Badri's face lit up when he spoke of Jyoti's dreams and invited us to look through his family album. Each photo showed his beautiful daughter smiling. In most she is wears western clothes, which she favoured over the traditional sari. She also always wore her long, dark shiny hair down and flowing – never tied up.
In respect with Badri's wishes he has asked us not to picture her. Releasing a photo of her is for another day. Indian law prohibits naming a rape victim unless she authorises it or, if she is dead, her family agrees to it.
At the moment it is enough for the devastated family to sanction the release to the world of their precious daughter's name.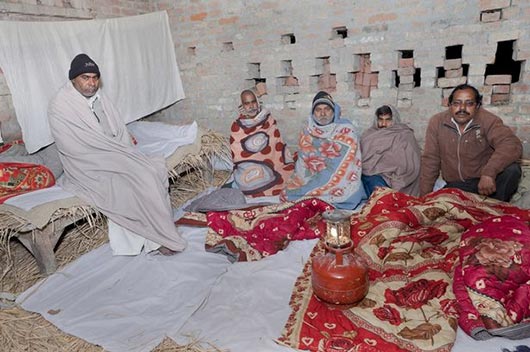 Mirror UK News
Latest Headlines in Sri Lanka