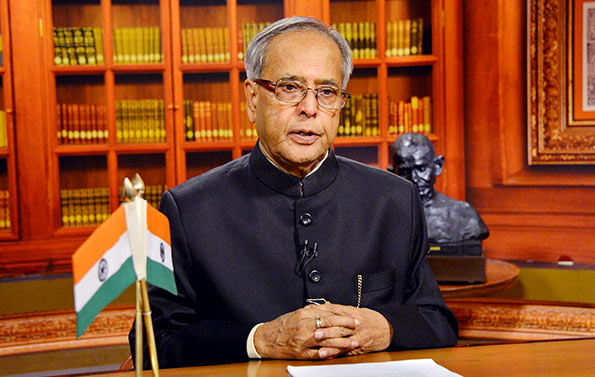 India and Sri Lanka need to expeditiously implement some of the large developmental projects that have been under discussion on the ground, India's President Pranab Mukherjee has said.
Mukherjee said this during a meeting with his Sri Lankan counterpart Maithripala Sirisena who called on him yesterday.
According to a Rashtrapati Bhawan spokesman, the President said Indian private sector companies were keen to be partners in Sri Lanka's infrastructure projects.
Welcoming the Sri Lankan President to India, the President said India believes its growth is linked to the prosperity of its neighbourhood.
"India would like to see Sri Lanka utilise the economic growth in India to catalyze its own economic development. This is also India's message to other partners in BIMSTEC," he said.
BIMSTEC — Bay of Bengal Initiative for Multi-Sectoral Technical and Economic Cooperation was formed in 1997 to promote technological and economic cooperation among south Asian and south east Asian countries along the coast of the Bay of Bengal.
Besides India, other members of the group are Bangladesh, Myanmar, Sri Lanka, Thailand, Bhutan and Nepal.
The spokesman said the Sri Lankan President warmly reciprocated the sentiments and said he was happy that India-Sri Lanka relations have strengthened and a number of high level contacts taken place.
He expressed appreciation for the assistance provided by India in various sectors and said his national unity government was convinced of the need to enhance economic and political ties.
(Source: PTI)